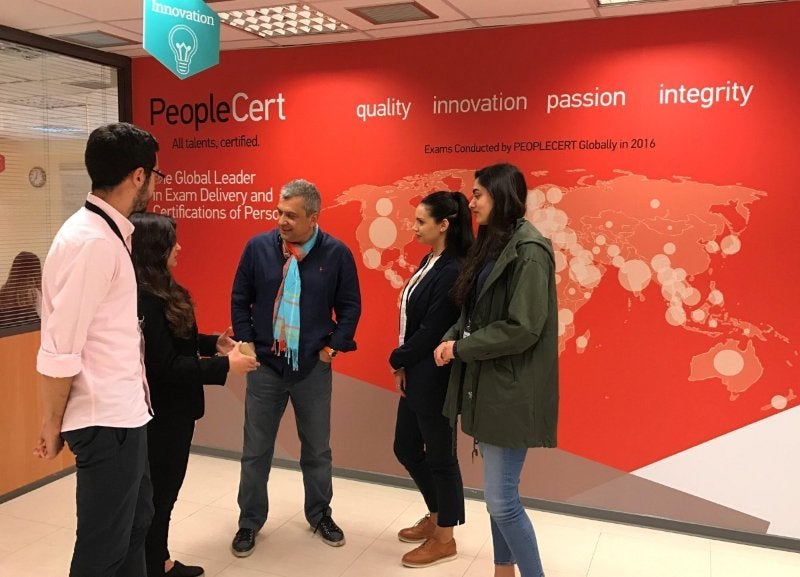 A Digital Success Story Made in Greece
"When it comes to CVs, there will come a time when professional certifications will carry even more weight than academic qualifications do." If that idea sounds far-fetched to you, it is because you haven't met PeopleCert's visionary leader, Byron Nicolaides, who has managed to turn an introverted skill certification company into a global market leader, with a far-reaching portfolio of internationally recognized certifications.
Amidst the financial crisis that has been weighing on Greece for the better part of a decade, PeopleCert is one of the few companies that have managed to come out stronger. Today, PeopleCert is global with a portfolio of over 500 certifications on offer, based on two broad categories: IT and business certifications first, Language certifications second. PeopleCert also holds a leading position in the US market, reaching 50% in the field of ITSM (IT Service Management certification).
The company's success is inextricably linked to the outlook and journey of its energetic and cosmopolitan chairman and CEO, who also heads the Council of the European Professional Informatics Societies (CEPIS). Nicolaides was born in Istanbul to a family of teachers, who managed to instill in him a strong sense of discipline, a commitment to quality, but also "philotimo"; a very characteristic Greek word which encapsulates honour.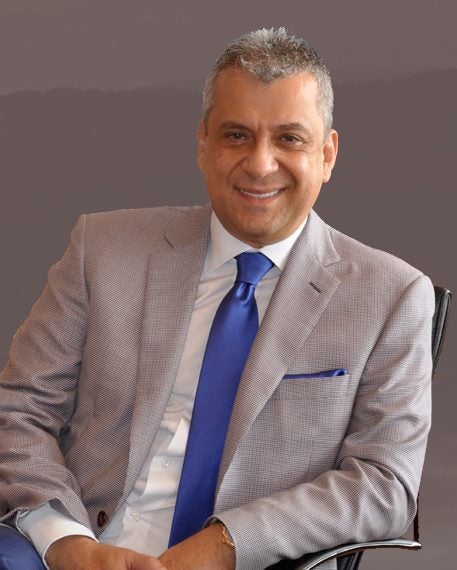 Upon graduating from the Zografeion Lyceum and Robert College, he moved to Greece in 1981 and began his career at Merrill Lynch. It was during those formative years that Nicolaides realized that success in business is not due to luck, but the result of vision, patience, self-confidence and hard work.
Early on, Nicolaides understood that the world was hurtling toward a digital revolution. He began setting up small, agile businesses in Greece, which were the precursors to his current brainchild. In 1994 he created FutureKids, a program aimed at children 3 years of age and older to improve their technological literacy. "It was around that time when I first heard about the ECDL certification, an internationally recognized computer literacy certification program," explains Nicolaides. The ECDL was the starting point that helped him penetrate the field of international certifications, leading to the creation of PeopleCert in 2000.
Certify people!
PeopleCert is built around the view that universities give just Knowledge. Knowledge constantly needs new skills, new channels, new vehicles for enrichment. It requires certification. It always needs certification. And that's what PeopleCert do: Certify people! And while the idea of remote online examinations may have given pause for thought to some with regard to transparency and reliability, PeopleCert has managed to build an officially recognized system for long –distance monitoring of candidates. This on line system – on line Proctoring –is accredited by ESYD, equivalent of American National Standards Institute.Today PeopleCert certifications are used by people working in prestigious public organisations such as NASA, CIA, FBI, UK Department of Education, ECB and European Parliament. Also, it works with banking and corporate behemoths.Subscribe to The Morning Email.Wake up to the day's most important news.
An Opportunity in Disguise By 2008, PeopleCert was doing great; it was a thriving, growing business that had just had its best year. However, up until that point, over 90% of its sales came from Greece. The crisis was just around the corner and it ended up spelling disaster for companies all over the country.
Not so for PeopleCert. The company was able to turn the crisis into a golden opportunity. It was quick to chart a new course, adopting an approach that capitalized on the technological know-how that it had built, while making extroversion and entering foreign markets its key objectives. Today, 94% of the company's turnover comes from abroad; in 2016, only 6% of PeopleCert's sales came from Greece.
"This is how we survived the beginning of the crisis. Our continued delivery of excellence in new markets, our focus on international growth, as well as technological and service innovation, allowed us to restart." PeopleCert was quick to adapt to the changing landscape. As a result, it not only survived but thrived, extricating itself from the complex Greek reality.
Looking to the Future
With a current backlog in contracts exceeding €50 million for 2017 and €100 million for 2018, the company's goal is to exceed €150 million in turnover in 2019. It is no coincidence that despite the ongoing crisis in Greece, it is one of the few companies that have been hiring heavily; it already has 240 employees, with a view to employing over 340 people by the end of the year.
"With our values and principles as a guide, we are steadily growing, adding new collaborations and partnerships to our portfolio" , said Mr. V.Nikolaides.One such partnership was the recent agreement between PeopleCert and AXELOS, a joint venture company co-owned by the UK Government's Cabinet Office and Capita PLC. After a nine-month selection process involving major international firms, PeopleCert signed a long-term exclusive contract with AXELOS and, as of January 2018, will be the sole provider of its examinations, which are used to certify over 500,000 professionals annually.
Keeping Greece in the Mix
Over the past years and despite its recent expansion abroad, PeopleCert has shown its mettle by not only maintaining its headquarters in Greece, but also keeping jobs at home; today, over 90% of the company's employees are Greek. In retrospect, keeping the Greek aspect of the business so heavily in the mix appears to have been a sound strategic decision, based on Nicolaides' long-held belief that Greece has two competitive advantages: well-qualified human resources and a favorable geographical position.
Nicolaides believes his country is more than capable of attracting investment in technological development on an international scale; his dream is to create half a million new IT jobs, mainly in Greece, over the next decade. This figure is no exaggeration, but rather, the result of a survey by Athens Economic University, ALBA and the Hellenic Professional Informatics Society (HePIS), which shows that by 2020 there will be some 800,000 job vacancies in the new technology and informatics sectors, mostly for graduate programmers who have additional specialized training. Nicolaides is also considering how to reverse the brain drain Greece is currently suffering from, by bringing back skilled Greek graduates who have left the country during the crisis.
Connecting the Dots
"Steve Jobs once said that you can't connect the dots looking forward; you can only connect them looking backward. You have to trust that the dots will somehow connect in your future," Nicolaides observes. "I would say that the first step of any story is connecting the dots. But there is something more to do: engage in a great debate about the meaning of success. Some say success only comes after a long period of hard work, laser-sharp focus and specific goals. Others say success can only be achieved when you have a team of supportive people around you, helping you lay a firm foundation on which to build on. In my case, it has been both. These past 17 years of intense focus and hard work wouldn't have been possible without the support of the partners and colleagues that were with me from the beginning. Their presence makes success even sweeter."
CONTRIBUTOR
Ritsa Masoura
Journalist, contributor of HuffPost.Greece and owner of Globalview.gr
A journalist with wide experience, covering international news, on line media. Interviews, including ex-French President Giscard d'Estaing, ex-French prime minister Laurent Fabius, famous Byzantinologist Eleni Glykatzi-Ahrweiler etc. Professional visits around Europe concerning European programs. For 10 years Head in Kathimerini newspaper ( Foreign news). Thirteen years on National Television (EBU, foreign news, news producer). Awarded with 2010's award on Women's Day. Editor in Kathimerini, with a Sunday column "Prosopa".'Communication consultant to International Arcadian Company, a member of International Voluntarism Company, a contributor on HuffingtonPost.gr, owner of news magazine http://www.globalview.gr Specialties: International News, art, interviews, media communicaiton, PR